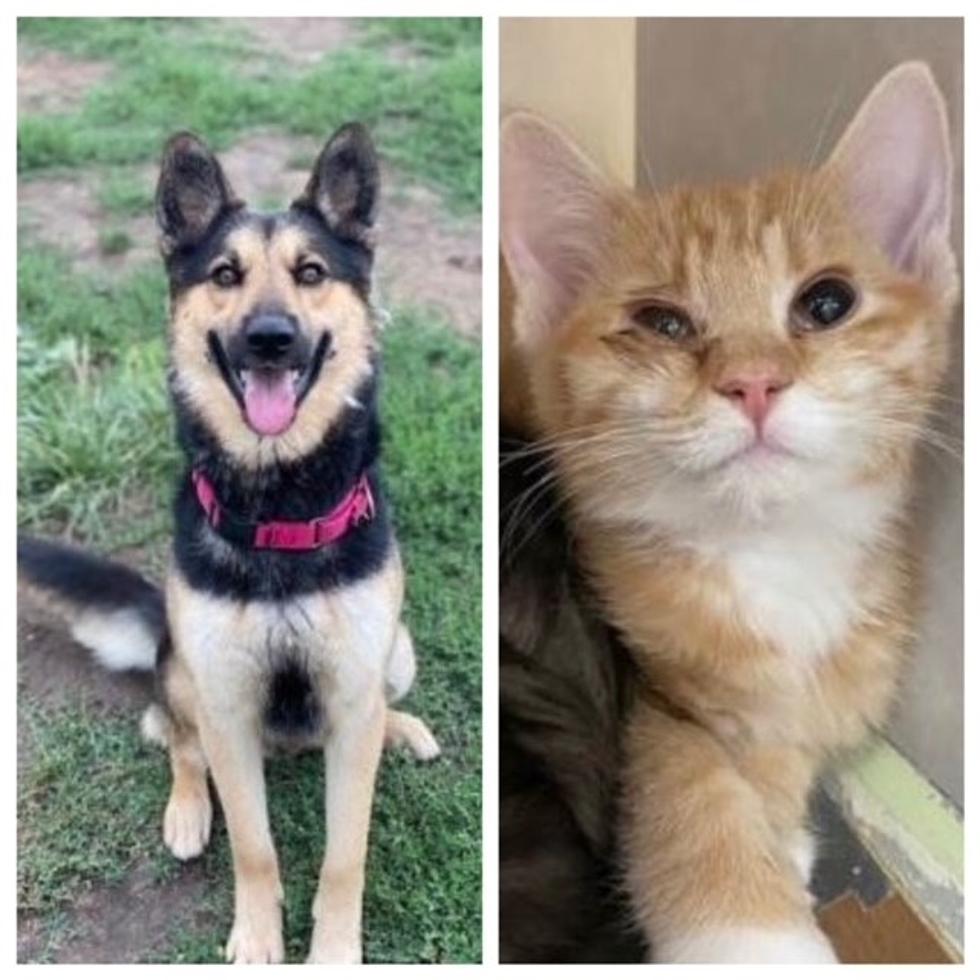 Clear The Shelter: Humane Society Of Weld County At Full Capacity
Humane Society of Weld County
A nationwide animal shelter "house cleaning" is about to take place and the Humane Society of Weld County is partaking in this "clear the shelter" campaign. The shelter announced that it is officially at full capacity...and that means some sweet deals on adorable dogs and cats who are looking for their forever homes.
According to KDVR, the Humane Society of Weld County is making sure they can place as many dogs and cats into loving forever homes by sweetening the pot and giving you 50% off all adoptions until September 11.
Even though many people are adopting, since May, there has been a constant influx of people bringing in their pets due to not being able to take care of the animals, and that is due to heading back to the office and working full time again.
Please keep in mind that adopting an animal isn't something you should ONLY do because you are lonely or you think it would be fun to have a dog or a cat. It's important to make sure you can provide a good, loving and clean home to these animals and understand the responsibility it takes to own an animal.
Here are just a few of the dogs that are currently available for adoption:
1. Enzo-- 4 year old German Shepherd mix
2.Pebbles-- 5 year old Terrier/Pit Bull Mix
3.Woofer--8 year old Mastiff mix
Here are a few of the kitties available for adoption:
1. Sunny-- 1 year old domestic short hair
2. Dot-- 8 years old domestic shorthair mix
3. Dave--3 months old domestic shorthair mix
For info on these animals and ALL of the others available for adoption on the Humane Society of Weld County, click HERE.
Photos: How Tiger King's Cats Now Live in Colorado
7 Animal Shelters of Fort Collins