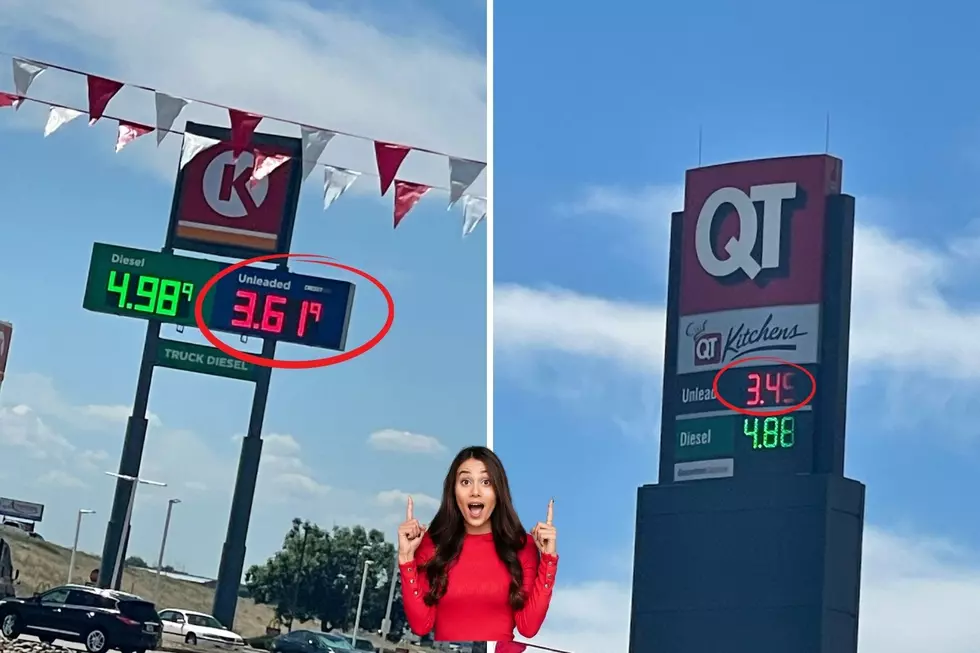 This I-25 Exit Consistently Has The Cheapest Gas In The Northern Colorado Area
Big Rob TSM / Canva
Cheap gas in Colorado, or anywhere for that matter, is hard to find right now. This particular I-25 exit in the Northern Colorado area always seems to have the cheapest gas.
Cheapest Gas In Colorado
Gas prices are crazy these days... As crazy as they've ever been in my lifetime. I remember ten years ago being upset that gas prices were in the $3.50 range, but at this point, that's cheap. There are ways around it if you utilize King Soopers and other shopping store options where you can cash in points, but what if there was a place where you could always find the cheapest gas in town? This particular exit on I-25 has had the cheapest gas in town for weeks now, have you seen it too?
When the new QT (QuikTrip) opened its doors at the I-25 and Hwy 119 (Longmont/Firestone) exit, they wanted to start things off with a bang and did so by offering the cheapest gas we'd seen anywhere in Colorado for months. What that did though, to the joy of all of those who were getting gas in the area that day, was start a gas price war. Right there on Highway 119 and I-25, there's a Circle K, a Phillips 66, and the new QT store, and all of them wanted your business as the new kid in town, the QT store, was making a splash.
Here's the best part, now weeks later, these gas stations, are still fighting over who will offer the cheapest gas. These gas price pictures were taken just this week showing just how cheap the QT and Circle K have been selling gas for.
What my wife and I are noticing is they're mostly dropping prices during the mid-day when people are at work, but we've also seen them lower in the morning and evenings driving by on certain days as well. There really seems to be no rhyme nor reason to their little gas price war but next time you're in the area, take a peek at the three gas stations prices at Exit 240 and see if you can take advantage of some cheap fuel as you cruise up and down the interstate. At this point, to save over a dollar in most cases, it's worth the drive!
Take An Exclusive Look Inside Of Colorado's Newest QuikTrip (QT)
We had the opportunity to stop by and explore the newest QuikTrip (QT) in Colorado and we loved what we saw!
This $1.25 Million Adobe Home in Salida Has a Hidden Oasis
This Salida home has a secret tropical oasis.