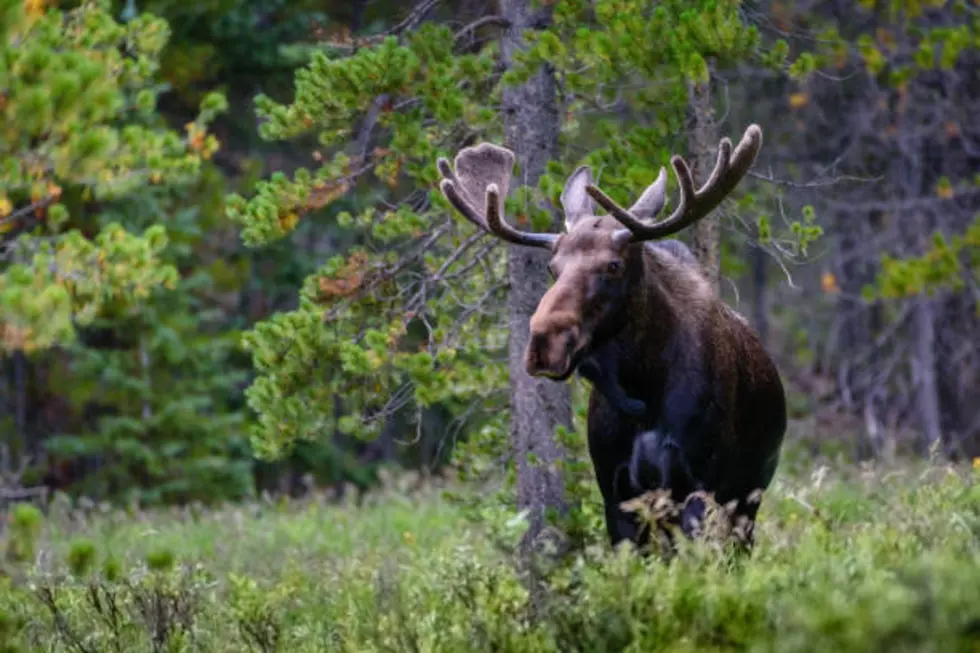 Bowhunter Charged, Attacked By Moose In Larimer County
Getty Images
An unidentified male bowhunter has sustained serious injuries after being attacked by a moose in rural Larimer County earlier this week.
According to a Facebook post via the Larimer County Sheriff's Office (LCSO), the sheriff's office received an emergency SOS  from a GPS device at around 12 p.m. on Tuesday, Sept. 13; that emergency signal reportedly came from a GPS device carried by an adult male hunter who was located off of Long Draw Road above Highway 14.
Thanks to the SOS sent by the GPS device, not only was the male hunter able to successfully call for help and alert emergency services that he had been seriously injured by an animal, but the alert also gave authorities the opportunity to respond to the man - who was found to have been severely injured due to the incident - and act as an aid until medical attention arrived.
As per the Facebook post, the male hunter had hiked about a mile and a half to Long Draw Road and was being assisted by other passers-by when an LCSO deputy arrived on the scene.
"Our deputy immediately rendered first aid to the hunter, placing a tourniquet on his arm and keeping him comfortable until paramedics from Poudre Canyon Fire Protection District arrived.", the post reads.
How did this happen?
The Larimer County Sheriff's Office said on Wednesday that the hunter told their deputy that he had been bow hunting and shot at a bull moose but missed; from there, the moose ultimately charged and gored the man.
"We're proud of our deputy and his quick, decisive assessment of the injuries to stabilize the hunter", the Larimer County Sheriff's Office's Sept. 14 Facebook post reads.
"We also commend the party of passers-by who helped transport him down Long Draw Road and waved down our deputy, who also helped our deputy with traffic control so that all the medical personnel on the scene could devote their attention to the injured hunter."
You can watch a brief news report about the incident via 9News below:
Colorado's Wild Big Game Populations
Photos: 10 Reminders to 'Leave No Trace' in Colorado