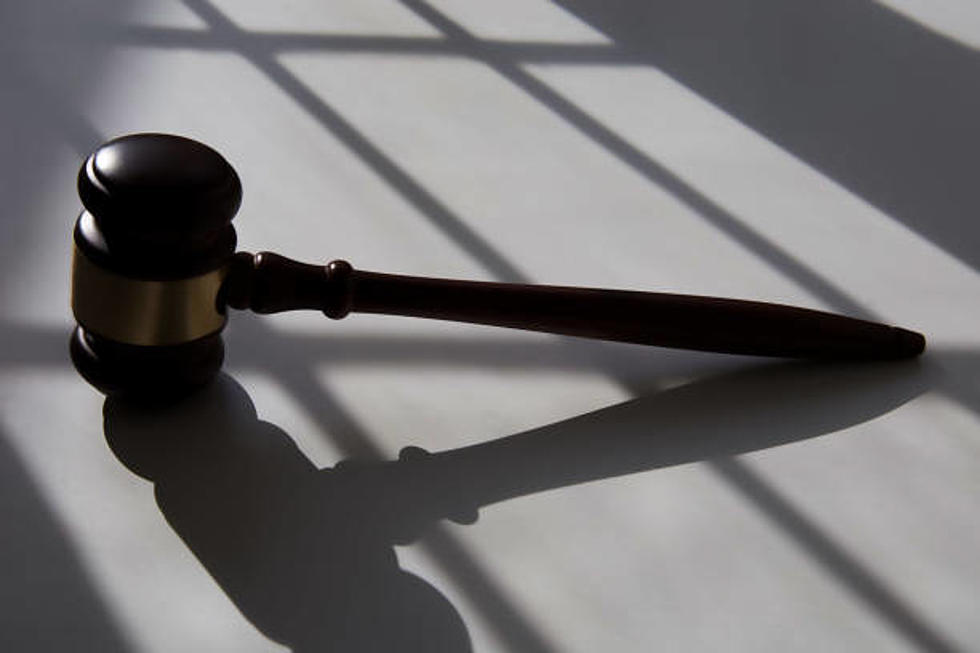 Boulder Co. Sheriff Responds To Sentencing Of Two Former Deputies
Getty Images
Sheriff Joe Pelle with the Boulder County Sheriff's Office has responded to the sentencing of two former deputies who served with the Boulder County Sheriff's Office (BCSO) before being placed on administrative leave following a 2018 incident.
The Incident
According to a 2018 news release via BCSO, two deputies were called to assist the Boulder Police Department at 9th Street and Canyon Boulevard in taking an intoxicated man into protective custody for transport to a detoxification center at Boulder's Addiction Recovery Center (ARC) on Sunday morning, Sept. 9, 2018, at approximately 2:30 a.m.
As per the news release, the 23-year-old man from New York displayed extreme signs of intoxication and was verbally belligerent with Boulder officers and deputies.
The man was reportedly transported in a marked Sheriff's jail transport van to the ARC that same morning, which is located in the same complex as the Boulder County Jail. When the two deputies went to remove the man from the van, they found the man unconscious and unresponsive.
The man was immediately removed from the van, according to the 2018 news release, emergency medical services were summoned, and the two transport deputies began life-saving resuscitative efforts, including administering CPR.
Medical personnel were, fortunately, able to regain a pulse on the man while still on the scene, and the man was subsequently transported in critical condition to Boulder Community's Foothills Hospital; he then was transported to a Denver area hospital for further treatment.
In response to the incident, a formal investigation was launched to determine what may have caused the man to lose consciousness and enter respiratory and cardiac arrest while in custody during the transport. Both deputies involved in the incident indicated at the time that there wasn't any force used during the transport.
On Oct. 6, 2018, 23-year-old Demetrius Shankling died at a local Denver area hospital.
The Boulder County Sheriff's Office released a statement upon hearing the news the following day, on Oct. 7, 2018.
The Aftermath
Four months later, on Feb. 4, 2019, the 20th Judicial District Attorney's Office obtained arrest warrants for the two deputies involved in the transport of 23-year-old Demetrius Shankling.
The arrest warrants charged each deputy with manslaughter, a class four felony.
The two deputies, 49-year-old James E. O'Brien, and 36-year-old Adam C. Lunn, were placed on paid administrative leave on Sept. 9, 2018 remained on leave pending an internal administrative review into their actions.
The Outcome
Former BCSO deputies Lunn and O'Brien were sentenced on Thursday, Nov. 4, and received the following sentences, according to the Boulder County Sheriff's Office:
Adam C. Lunn – Three years in the Department of Corrections, followed by three years of mandatory parole
James E. O'Brien – Six years in the Department of Corrections, followed by three years of mandatory parole
In response to the sentencing, Sheriff Joe Pelle stated the following:
"This entire incident is a tragedy to everyone involved, including Mr. Shankling and his family, as well as these former deputies and their families. I'm sure of one thing, this death did not need to occur. I'm also sure these former deputies intended no harm. I am confident we took all the necessary steps for accountability and transparency during this process. We relied on the justice system for a just outcome, and we trust that outcome is the best it can be under a horrible and yet preventable situation. I am deeply saddened for everyone involved."
6 Infamous Inmates of Colorado's Supermax Prison
Northern Colorado Law Enforcement K-9 Dogs