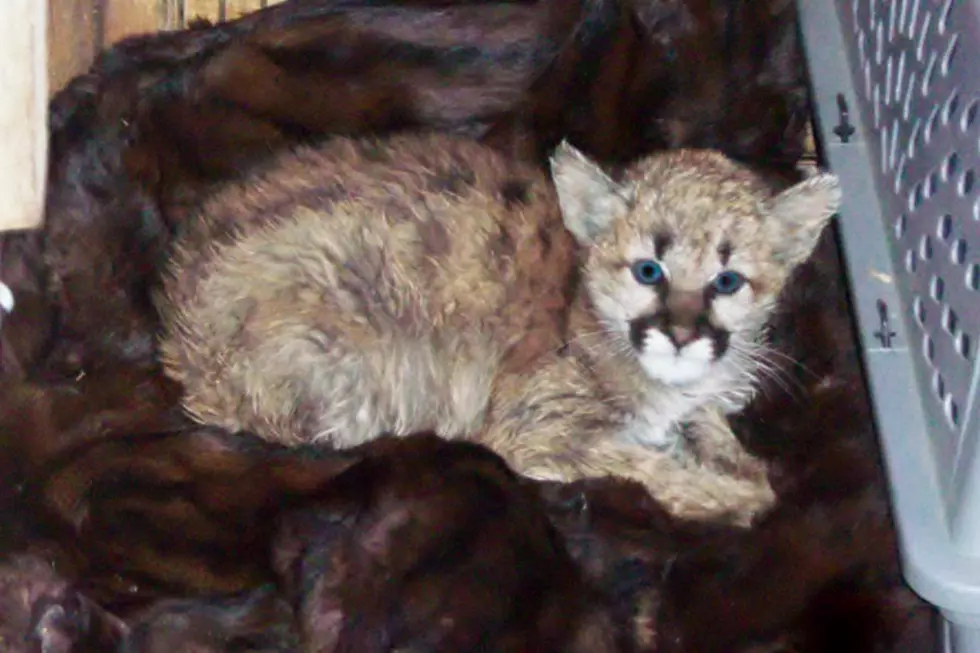 Baby Mountain Lion Removed From Home in Southern Colorado
Colorado Parks and Wildlife
Colorado Parks and Wildlife removed a mountain lion kitten from a private home in Walsenburg, CO. The baby was sick from being fed bratwurst, but appeared to be in good health otherwise. The kitten was sent to the nonprofit Wet Mountain Wildlife Rehabilitation in Wetmore. Colorado Parks and Wildlife is reminding the public it is illegal to possess wild animals and dangerous to the animals' health.
The six-month-old kitten was fed human food when it probably was not yet weaned from its mother's milk and may have only eaten regurgitated solids from its mother, which is probably the reason it got sick.
If you find wildlife you believe to be orphaned, leave the area immediately and call Colorado Parks and Wildlife. By leaving the area, mom will feel safe to come back and retrieve her young.
The people who found the kitten published photos Monday on social media. They claimed they found it in a snowbank after a snowplow passed by. They also claimed they released it back into the wild. However, it was found in their home in Walsenburg on Tuesday and transported it to the rehab center.
This kitten was kept far too long by humans to return to where it was found.
If you would like to help Wet Mountain Wildlife Rehabilitation, you can send tax-deductible donations to 743 Crestview Dr., Florence, CO 81226. You can also contact the facility at (719) 784-3214. They don't appear to have a working website.