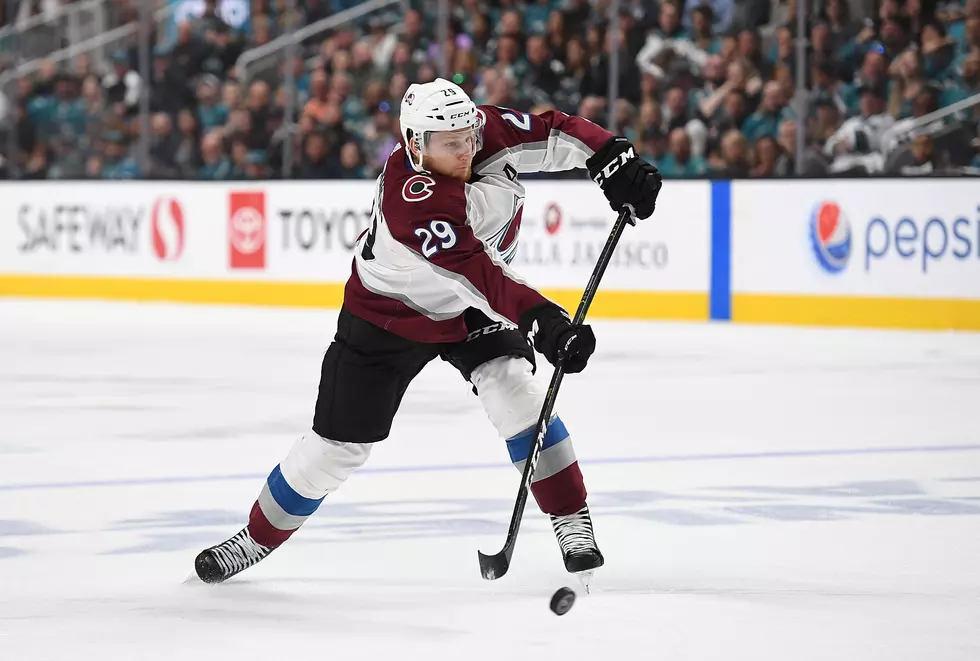 Avs 6th In NHL Power Rankings Despite NHL's Best Record
Getty Images
According to Yahoo! Sports, the Colorado Avalanche are the 6th best team in the NHL. Not bad, except the Ads have the best record in the NHL right now at 7-1-1. I"m not sure exactly how that's possible. Even more surprising is that their ranking is up three spots from last week when the Avs were still undefeated.
The only thing I can fathom, and what is explained in the Yahoo Sports article here, is that this is based on who the writer thinks will go all the way to the Stanley Cup Finals. Which is probably why last year's Stanley Cup winners, the Las Vegas Golden Knights, are number one on the list.
Either way, a professional sports writer's opinion doesn't really matter. Lets just cheer on the Avs to more wins and let them keep doing what they're doing all the way to the Cup.