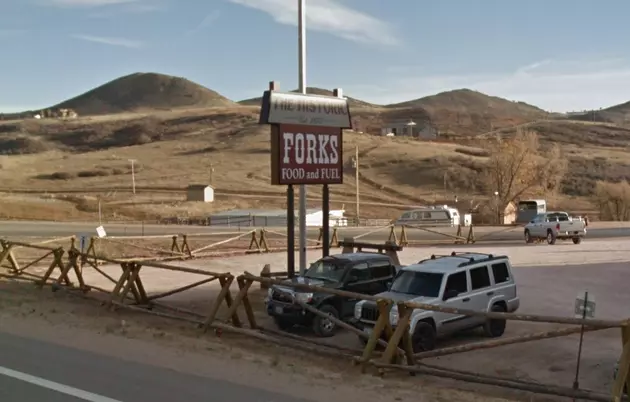 America's Best Burger is in Northern Colorado, and I Bet You've Never Been Here
Credit: Google
This past Sunday, my family and I were hungry for a great burger or sandwich on our way back from a long roadtrip. Little did I know I would encounter the BEST burger I have ever had.
Want to try this best burger?
All you have to do is take a 34 minute drive from Fort Collins, head straight up 287, and you'll encounter the unincorporated town of Livermore. As you get closer, you may start to wonder if there really is anything up that way.
But there is. And that must-eat at location is The Forks Restaurant, with what will go down as the best burger (and some of the best fries) that I have ever had.
The Forks is a multipurpose stop, especially if you are driving through. Need gas? They have that for you (and it's very well priced). Want to hit up their deli and grab a sandwich or some ice cream? You can do that as well.
But if you want to sit down and enjoy a great meal, just head up the stairs at The Fork and you'll encounter some of the nicest staff I have ever met, followed by food that will make you want to take the drive up to Livermore at least once per week.
Let's start with their appetizers, or what the Forks likes to call "pub grub"! How about this for a sampling of food to get you started?
Fried Pickle Spears
Fried Jalapenos
Parma Fries (which are fries with parmesan melted on top...mmmmm....)
And much more! Like I said above, the fries were some of the best I have ever had.
But let's get to the main draw for me at The Forks. THE BURGERS.
I got the Stella Blue Burger, which is a steak burger topped with smoked bacon and a slice of Stella blue cheese. What words can I describe this plate of golden deliciousness?
Yes. I said taste bud fireworks. And I stand by my assessment.
Some other choices that you can try out for your burgers at The Forks?
Cheyenne Burger - Topped with aged cheddar, bacon, BBQ sauce, and crispy onion rings
Fort Collins Burger - Topped with fried pickles and ranch dressing
Bronco Burger - Topped with fried jalapenos and aged white cheddar
And there are plenty of other choices that will make your mouth water!
The Forks Restaurant is located at 17623 US-287 in Livermore. Take the drive when you have a chance. You won't be disappointed!