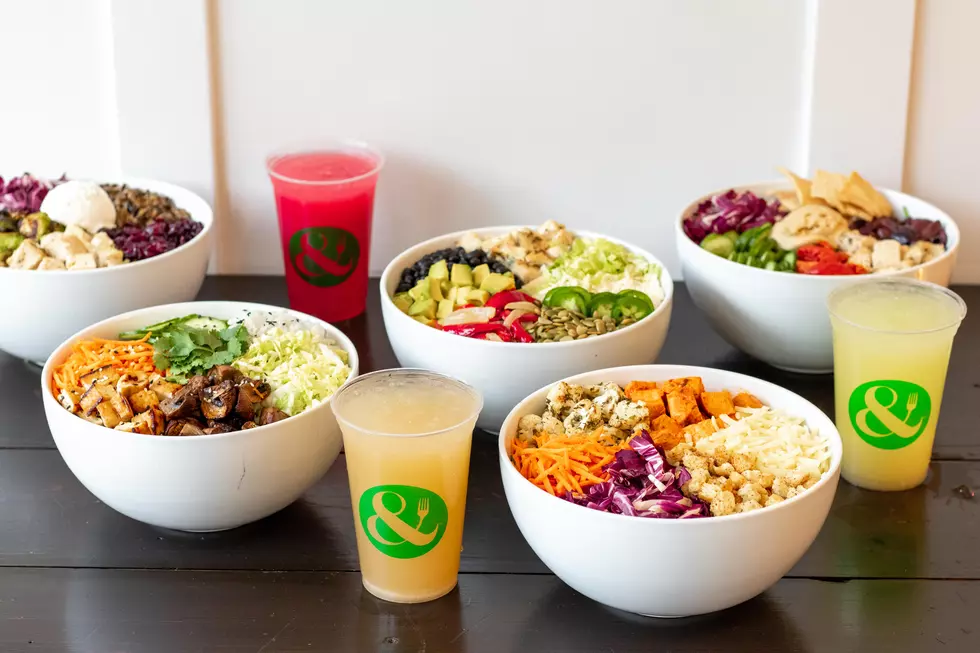 A New, Healthy, Fast-Casual Restaurant is Coming to Fort Collins This Summer
Sarah Schiffer // Proof* PR
It can be hard to eat clean in Fort Collins. You'll find pizza, sandwiches, fried food, and dessert on nearly every corner.
We aren't knocking these options — in fact, we love them — but a healthy eatery in the Choice City is always welcome. Thankfully, we're getting one.
According to a press release from Proof* PR, a fast-casual restaurant called CRISP & GREEN is opening at 3581 E. Harmony Road near DC Oakes Brewhouse this summer. Its menu features healthy staples like salads, açaí and grain bowls, smoothies, and more.
The Minnesota-based eatery has locations in 18 states, including one in Denver. Now, CRISP & GREEN is ready to call Fort Collins home.
"Fort Collins is a great city, full of individuals who are seeking high-quality foods with just as much flavor," said Steele Smiley, the restaurant's founder and CEO, in the release. "We are grateful to be able to meet this demand with our healthy and scratch-made and chef-crafted menu items, and we look forward to expanding rapidly so we can serve more Colorado communities for years to come."
Smiley isn't exaggerating about possible expansions in the Centennial State. Denver is getting a second CRISP & GREEN in September, and he plans to open 19 other locations across Colorado.
The eatery is also known to partner with local wellness centers to host fitness classes at the restaurant. Andrew Rauch, owner of CRISP & GREEN Fort Collins, believes this makes it a perfect match for the Choice City.
"We're trying to bring a very strong presence to Fort Collins, and Colorado in general, which we think is an excellent market, a great fit for our brand, and our offering," he said.
CRISP & GREEN Fort Collins is set to open later this summer.
Have Family in Town? Impress Them at These 26 Fort Collins Restaurants
Whether you have in-laws in town or just need a new date-night idea, these 26 Fort Collins-area restaurants are sure to impress. Read on to see the eateries that Northern Colorado residents recommend.
CSU Students Crush on These Craveable Fort Collins Restaurants
If a restaurant is full of college students, it's going to be good. So, why not turn to Colorado State University students the next time you need to grab a bite to eat? See the craveable Fort Collins restaurants CSU students are crushin' on in the gallery below.