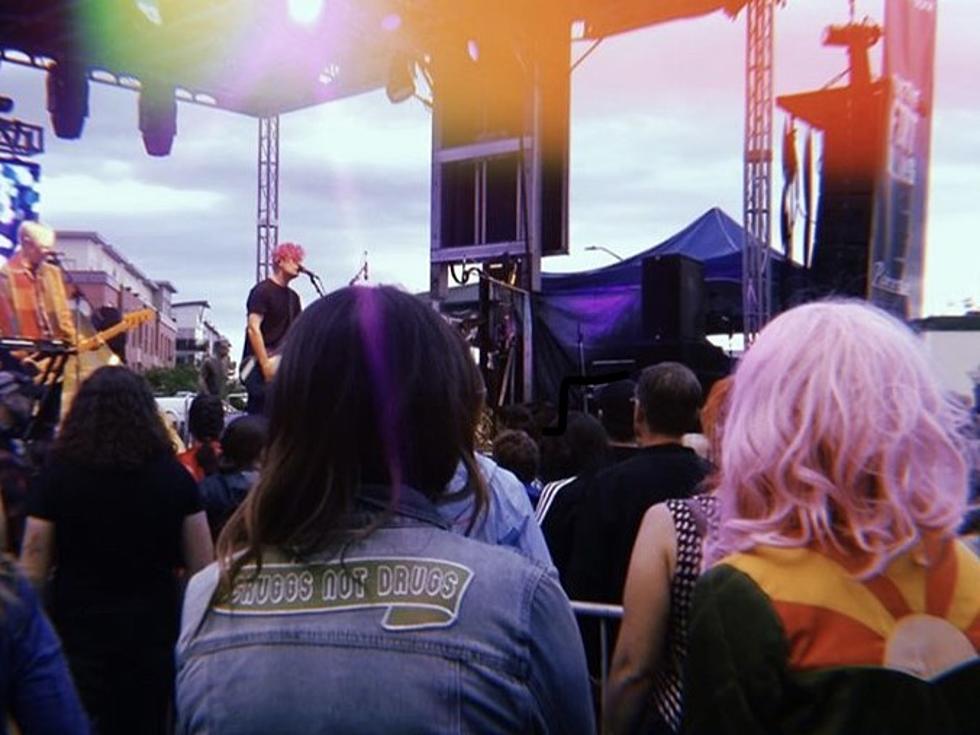 5 Past Taste of Fort Collins Headliners That Were True All Stars
TSM
Townsquare Media's Taste of Fort Collins returns for an in-person event July 24 and 25 in Washington Park, and we're so excited to welcome superstar Nelly to town along with the Spin Doctors. We still have a couple months left before the big return of the IRL fest, so here are a few past Taste of Fort Collins headliners that really left their mark in our memories.
Smash Mouth
I mean, I had to. Every year when we reach out to talent while booking Taste of Fort Collins, someone will ask if it's the event where the infamous 2015 Smash Mouth ordeal went down. It's actually kind of what Fort Collins is famous for: being rude to our guests. Way to go, guys! If you haven't heard about it, the 'All Star' band's singer was met with bread-throwing fans, which left a bad taste of Fort Collins in his mouth. Let's just say that his NSFW rant didn't end with 'HEY NOW.'
Plain White T's
When the Plain White T's headlined in 2017, they sold out the show. They even serenated one fan whose name wasn't 'Delilah.' (But it was their birthday.)
Eddie Money (RIP)
Eddie Money performed at Taste of Fort Collins in 2018, a year before he passed from cancer in 2019. What set Eddie Money apart is that he has a lot of hits. He has hits that you don't realize are his hits. In fact, he reportedly has nearly a dozen Top 40 songs, and I think we heard them all at the show.
He performed 'Take Me Home Tonight' and 'Two Tickets to Paradise' and more alongside his daughter, with his son on drums. Even though none of us knew he was sick, Money was still a charmer during his pre-show meet and greet with fans and event staff, which naturally places him high in my book (not everyone is). Needless to say, I want to go back and do it all over.
Rick Springfield
Really because of this thing he did with a bouquet of roses.
And because he played 'Jessie's Girl' when he headlined the event in 2019.
Honorable Mention: DREAMERS. They technically were the opener for Springfield, but they sat through a lightning evacuation with us, which made it a lot more fun. And, went out in Old Town after the show, so they could taste one of the best things in Fort Collins: Surfside pizza. #allstars
Lovelytheband
Lovelytheband also headlined Taste of Fort Collins in 2019, and this was while their song 'Broken' was #1 on the charts.
In fact, according to Billboard, 'Broken' is the 'longest-running song in the chart's three-decade history, spending its 66th week on the list' (at that time). Billboard said that the song 'claims the mark from Rise Against's 'Savior,'' which coincidentally, was recorded in Fort Collins. So... we must be good luck! Especially if we hit you with our bread.
PHOTO GALLERY: Taste of Fort Collins 2019