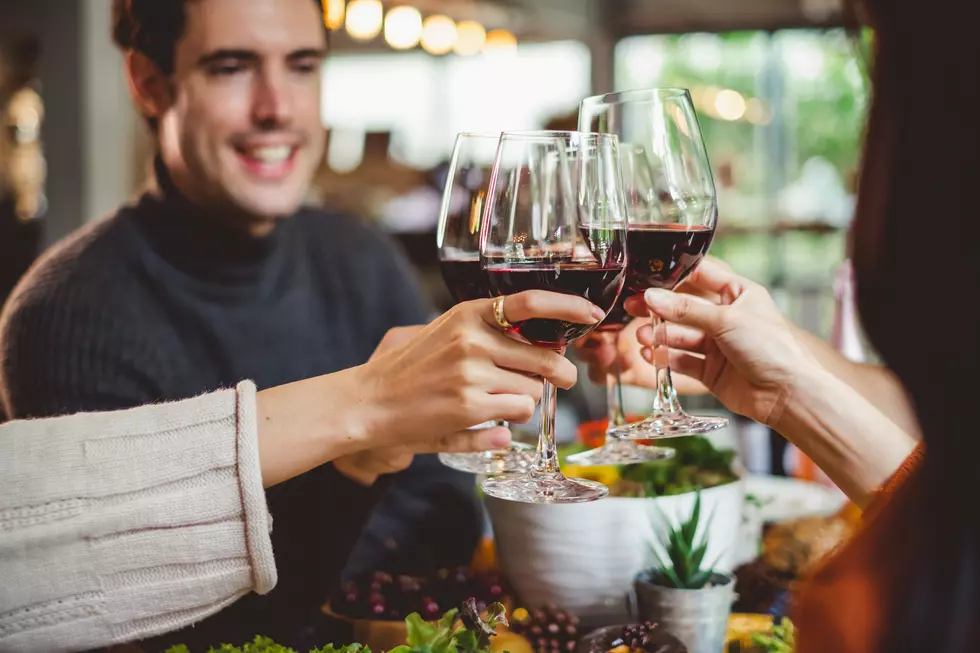 Everything You Need to Know About Wine Time – February 16, 2019
Getty Images/iStockphoto
Wine Time is coming to the Drake Centre in Fort Collins on February 16, 2019. Here's everything you need to know about NoCo's premier wine tasting event.
Okay, now that you have that taken care of, here are all of the details:
---
DATE: Saturday, February 16, 2019
LOCATION: Drake Centre - 802 W. Drake Road, Fort Collins, CO 80526
VIP: 5pm – 9pm
General Admission: 6pm – 9pm
EVENT PARKING: Parking is free
---
Everyone with a ticket will proceed to the same line. This includes those who need a Designated Driver ticket.
There will be a coat check.
There will be a line upon entering but it'll move quickly once doors open. Security will be checking IDs at this time.
Staff scanning tickets can help those looking to purchase a Designated Driver ticket.
Tickets can be scanned on your phone if you did not print them
You'll receive your souvenir sample glass courtesy of Rocky Mountain Physical Therapy upon entering.
LAST POUR: 8:50pm
---
VIP EXPERIENCE:
Take advantage of the early access! It's the best part about VIP. Beat the crowd and get in an hour before the general public, plus access to exclusive champagnes! The VIP champagnes will be spread out throughout the event during the first hour, but then will be moved to the Champagne Courtyard before the general admission enters. Once in the Champagne Courtyard, only those with the VIP wristband will get to sample those champagnes (while supplies last)
---
WINES WILL BE FEATURED IN THE FOLLOWING SECTIONS:
Red Wine Utopia
White Wine Wonderland
Rosé Road
Sangria Social
Champagne Courtyard
After the event, you can purchase any of favorite wines at Wilbur's Total Beverage.
---
Bring a valid ID showing you were born on or before February 16, 1998.
Have your tickets with you whether they are in-hand or on your phone, you must have your tickets in your possession to get inside the festival.
Come hungry! Metro Urban Food & Booze will have Tuna tartare cones, Paella arancini & Chive and gouda potato rosti available for purchase.
Get your photos taken in our complimentary photobooth courtesy of Elite Body & Med Spa and Elite Regenerative Stem Cell Specialists.
Request a song by texting WINEFORTCOLLINS to 41400
Thank the volunteers from Fort Collins Eyeopeners Kiwanis Club
Take tons of pictures! And use hashtag #WineTimeFortCollins
---
Please don't bring children of any age — even infants. For the safety of your child as well as for your own enjoyment. Plus, they won't be able to get past the doors.
Don't bring any outside food or beverages.
Don't forget to try your favorites before the last pour at 8:50pm. No wine can be served after that time.
Please don't drink and drive.
Do not bring in any backpacks or large purses.