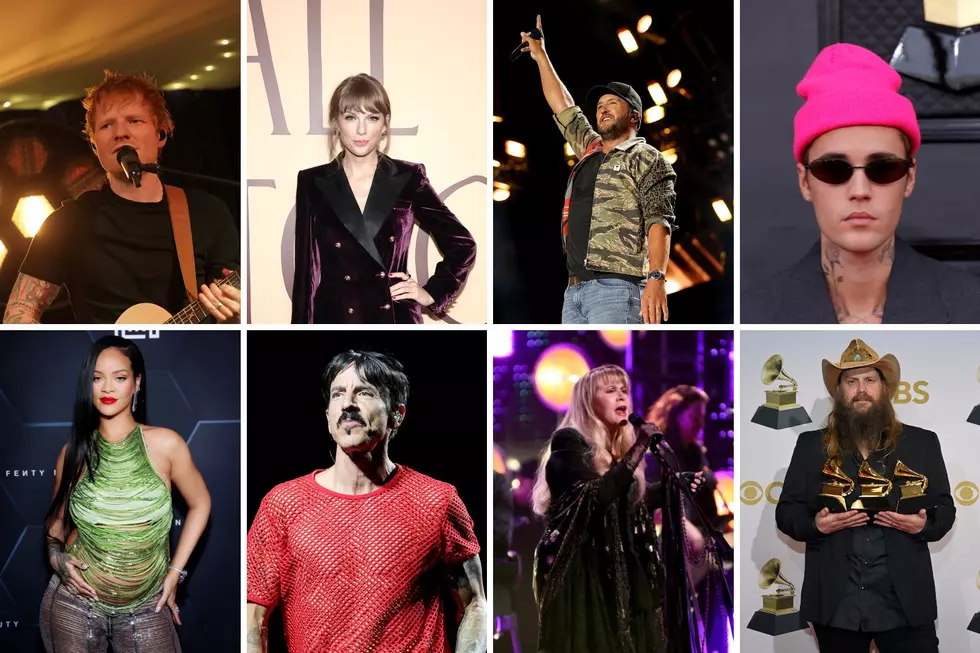 20 Songs Colorado Residents Hate That Everyone Else Seems to Love
Getty Images
It's hard to tell what makes a "good" song. It could be any number of things — the lyrics, the beat, the sick guitar solo.
Yet, despite this subjectivity, there are some songs most people consider to be up to par.
People aren't going to stop listening to The Beatles, arenas will keep playing Queen, and Ed Sheeran isn't leaving your radio any time soon.
Still, some songs can't please everybody. I'll go first: I absolutely hate "Landslide" by Fleetwood Mac. I don't know why — it's an objectively great song, but for some reason, I cringe every time I hear it.
I was curious if other Colorado residents felt this way, so I asked you: what is a song you hate that everyone else seems to love? Here's what you had to say:
1. "Love Shack" by The B-52's
Tracey H. from Fort Collins described "Love Shack" with the sad emoji.
2. "Tennessee Whiskey" by Chris Stapleton
Tina D. from Louisville hates Chris Stapleton's iconic ballad.
3. "Bad Habits" by Ed Sheeran
Kelly S. from Fort Collins says Ed Sheeran's latest hit is "the WORST."
4. "Breaking Up Was Easy In The 90's" by Sam Hunt
Kristyn P. from Berthoud is not a fan of Sam Hunt's breakup ballad.
5. "Stacy's Mom" by Fountains of Wayne
She also doesn't like this iconic 2000s bop.
6. "Need You Now" by Lady A
Josie A. from Fort Collins describes this song as "blech."
7. "Zombie" by The Cranberries
Maddie L. from Fort Collins thinks The Cranberries' big hit "sucks."
8. "Yummy" by Justin Bieber
Angie E. thinks anything by Justin Bieber deserves a puke emoji.
9. "Y.M.C.A." by Village People
You won't find Pou Z. from Windsor doing the "Y.M.C.A" dance.
10. "Don't Take the Girl" by Tim McGraw
Tim McGraw's hit makes Natalie Q. from Ault want to puke.
11. "Bleeding Love" by Leona Lewis
Julia B. from Fort Collins thinks Leona Lewis has an "annoying" voice.
12. "Umbrella" by Rihanna ft. JAY-Z
She's also not a fan of this Rihanna and JAY-Z collaboration.
13. "Dani California" by Red Hot Chili Peppers
Morgan B. from Boulder hates anything by the Red Hot Chili Peppers. She said what she said.
14. "Play It Again" by Luke Bryan
Lisa R. does not want to hear this Luke Bryan song.
15. "The Real Slim Shady" by Eminem
Paul W. from Loveland has feelings about this song by "crapbag" Eminem.
16. "You Need to Calm Down" by Taylor Swift
Marilyn K. from Kersey doesn't like anything Taylor Swift sings.
17. "Goodbye Earl" by The Chicks
Rory J. feels the same way about anything by The Chicks.
18. "24K Magic" by Bruno Mars
Katie O. from Fort Collins will change the station if this song comes on.
19. "Mama's Broken Heart" by Miranda Lambert
Norma D. from Kersey doesn't "really care for" Miranda Lambert.
20. "Baby Shark Dance" by PINKFONG
Jean T. hates this song...I think we can all agree.
---
Sometimes, musicians have a bone to pick with their own hits. Check out 15 musicians who hated their songs in the gallery below.
15 Artists Who Hated Their Own Songs
20 Songs Grand Junction Never Gets Tired of Hearing
Everybody has a song or two - you've heard it hundreds of times, but you never get tired of hearing it. We asked our listeners to help us make a list of those songs we just can't seem to get enough of. Don't forget, you can see the videos to all these great songs at the end of the song list gallery.