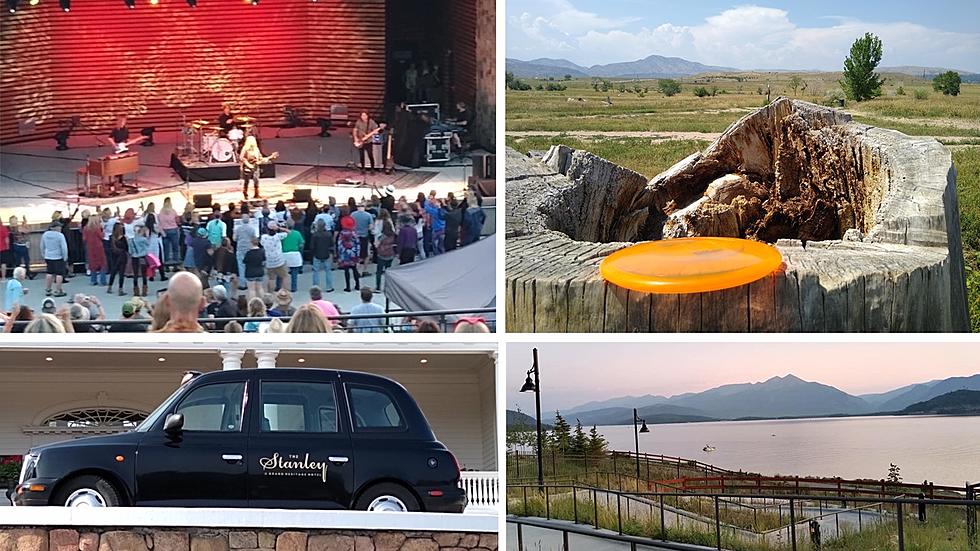 15 Photos That I Shot On My Colorado Summer Staycation
TSM/Dave Jensen
'Work hard, play hard' is what they say, and I do work hard and I do play 'somewhat' hard. Take a look at how I stayed in Colorado having a great time.
You could be in the car for eight hours and still not be outside of the state, but I did not venture that far while enjoying some time off during the summer of 2021. I got to see new things, I got to see old friends; I saw a concert, I enjoyed some of my favorite pastime, disc golf.
I traveled to Frisco/Dillon to not only see Melissa Etheridge in concert at the Dillon Amphitheatre with an old friend but also to play disc golf at the Frisco Penninsula. Years ago, buddies and I used to play disc golf there, and now they've added nine more holes that you can play without having to play the main course.
My buddy and I traveled up to Blackhawk for a long day; a long day of losing. Damn you, Ameristar. A classic, 'Good money after bad,' situation. Uggh.
I had a great breakfast at a place in Denver that I'd never been before; I highly recommend Pete's Kitchen on Colfax if you get the chance.
Before leaving the Denver area and heading back for Loveland, I hit up a disc golf course in Littleton, which was great. It wasn't too technical but had great shots near water hazards and great signage (which is important when at a new course.)
I have an old friend who lives in Littleton, so after I played disc golf, she and I hung out for the afternoon/evening, including checking out her new favorite local band at her favorite nightspot.
Another highlight was heading up to Estes Park with a buddy's son, Trevin, to play disc golf. They installed a nine-hole disc golf course in 2019, and just added another nine this year. It plays along the nine-hole regular golf course. It was beautiful. I lost, but it was worth it.
After disc golf, Trevin and I went over to the Stanley Hotel to have 'Victory Drinks' at the long bar at Cascades. It was his first time being up at the Stanley; it was a great day.
I'm sure my photos don't give the trip justice; I should have taken more. Next ime, summer, next time.
Take A Look at 15 Photos That I Shot On My Colorado Summer Staycation
I had seven days to spend any way I wanted while on vacation. I spent then in the Centennial State. Taking a vacation in Colorado can come in many different shapes and sizes. Mine included a concert, some friends, family, and disc golf. Oh, how I love disc golf in Colorado. And summer. I love summer.
21 Colorado Photos to Use as Wallpaper on Your Device