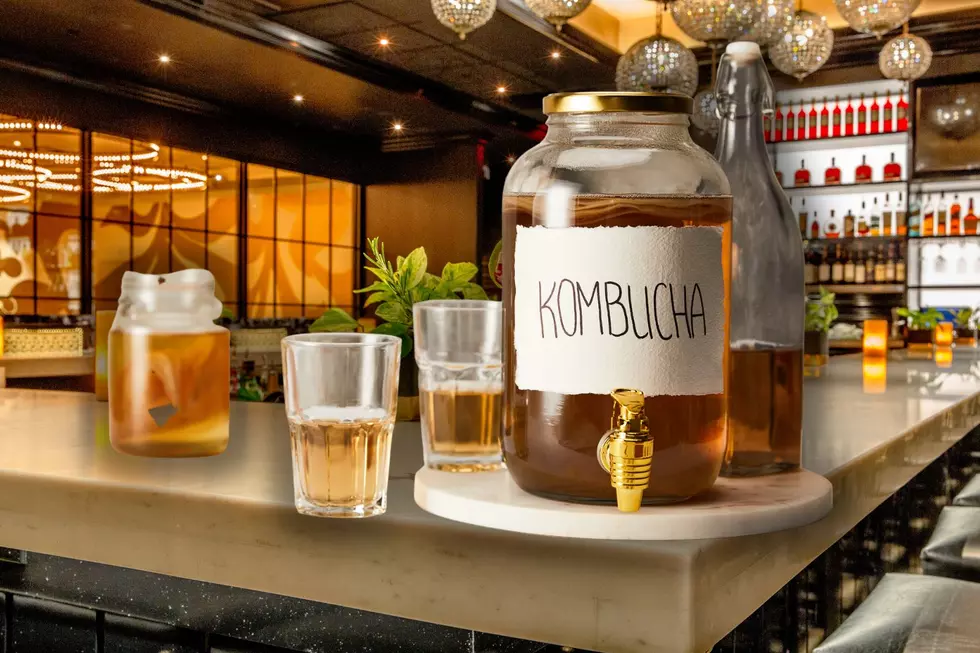 Is Hard Kombucha the Latest Drink Trend Sweeping Across Colorado?
Canva
One of the latest trends in alcoholic beverages to be sweeping across Colorado involves a drink that some enjoy not just for the taste, but for health benefits as well. Get ready for hard kombucha to take the state by storm.
What is Hard Kombucha?
In case you're not familiar, kombucha is a sort of fermented tea that originates in ancient China. It is made from mushrooms and fermented into an effervescent tea that many find not only enjoyable but healthy as well.
Some of the alleged health benefits of kombucha lie in its purported ability to treat things like AIDS, anorexia, constipation, and diabetes, to name a few.
While the idea to expand upon kombucha as a non-alcoholic, maybe healthy beverage, into booze has probably been around as long as the drink itself, it wasn't until recently that a trend began in Colorado which will likely materialize into a hard kombucha bar opening in the state soon.
Hard Kombucha in Colorado
When the COVID-19 pandemic shook the world back in 2020, Anna Zesbaugh found herself without work and following a visit to San Diego, was inspired to begin making her own alcoholic kombucha.
This hobby materialized into Hooch Booch which is her own line of alcoholic kombucha drinks that are brewed right here in Colorado and have become a successful business venture for Zesbaugh.
Zesbaugh has seen so much success with her kombucha drinks that she plans to open a hard kombucha bar she'll be calling The Blind Tiger which will likely be fully operational by the spring of 2023. The Blind Tiger will be located at 3040 Blake Street in Denver and maybe the beginning of the newest boozy trend to hit the state of Colorado.
Take a Look Around a Colorado Licensed Pot Consumption Lounge
The Coffee Joint opened its doors in 2018 to become Denver's first licensed marijuana consumption lounge, and is currently the only one in the United States:
Check out This Colorado Dive Bar Known For Famous Patrons
Woody Creek Tavern located between Basalt and Aspen, Colorado, was once a home base for the likes of Hunter S. Thompson, John Denver, and others.
Check Out One of Colorado's Wackiest Bars
The Dark Horse in Boulder, Colorado is one of the coolest, wackiest bars you'll ever see.