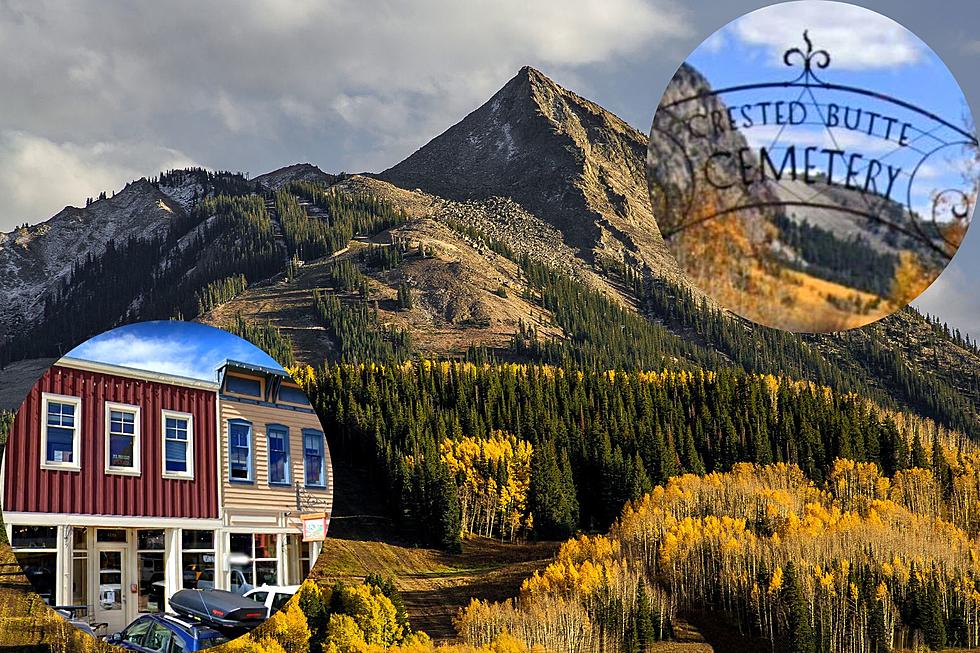 Add 25 Places to Your Crested Butte Colorado Summer Bucket List
Google Maps / Canva
Colorado's numerous ski resort towns are well-known for their world-class ski mountains and the economies of these towns rely on winter tourism.
However, any local will tell you that these ski resort towns are also really nice places to spend time during the summer months. In fact, if you're an outdoorsy person, you may actually prefer visiting these high-altitude destinations during the warmer months of the year.
One of these famous ski towns with plenty of fun activities and places to visit during the offseason is the picturesque Colorado mountain town of Crested Butte.
Add These Places To Your Crested Butte Colorado Summer Bucket List
It goes without saying that Crested Butte is one of the many famous ski towns in Colorado that is well known for just that, skiing.
However, if you enjoy outdoor activities such as hiking and mountain biking, Crested Butte has plenty of great options for you during the summer months.
For example, you can hike places like Town Ranch Trail, Walrod Cave Loop Trail, Snodgras Skin Mountain Trail, Brush Creek Trail, and others during months that don't experience snowfall.
If mountain biking is your thing, Crested Butte has places like Lower Loop Mountain Bike Trail to offer, and you can go mountain bike shopping at numerous places including Christie Sports and The Alpineer.
Crested Butte also has places you can check out that require little energy such as Sea Level Spa, Oh Be Joyful Gallery, Crested Butte Cemetery, and the Crested Butte Farmer's Market, to name a few.
Keep scrolling to check out 25 places you can add to your Crested Butte summer bucket list:
Add 25 Places to Your Crested Butte Colorado Summer Bucket List
While Crested Butte has a reputation for being a picturesque ski town, there are all kinds of activities and places you'll want to check out in the summertime.
Where to Eat and Drink in Crested Butte this Summer
Crested Butte, Colorado is known for being a cute little ski town, but even when there isn't snow on the mountains it's a great place to dine.
FLASHBACK: Crested Butte Colorado Back in the Good Old Days
A skiing band, a hot tub on the mountain, and bellbottoms are just some of the things you must see from this trip back to the good old days of Crested Butte.