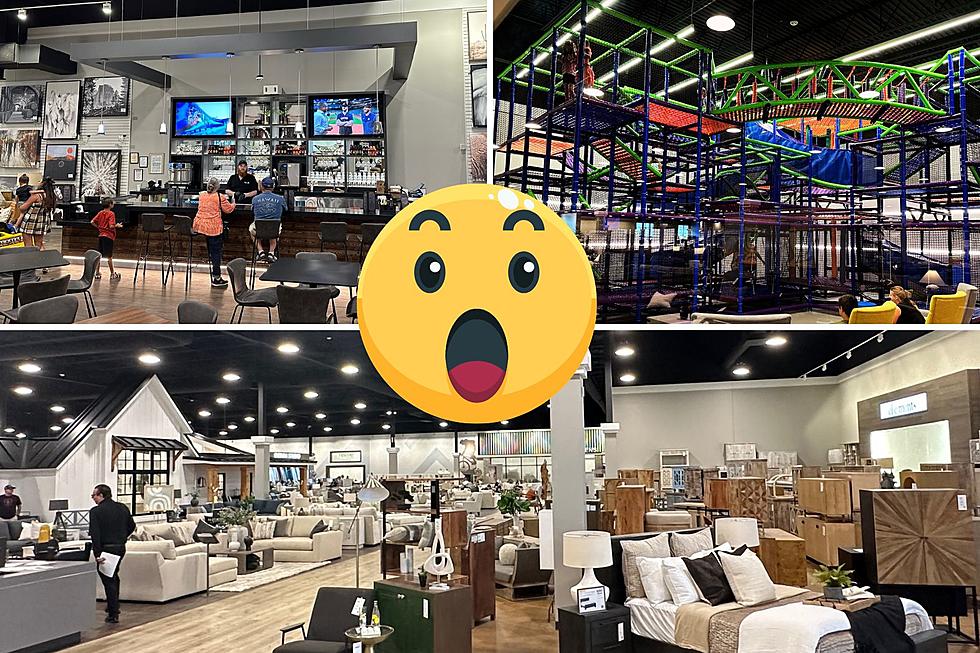 New Colorado Furniture Megastore Features a Playground, A Bar, + Is Amazing
Big Rob TSM / Canva
Colorado's very first Living Spaces furniture store opened right off of I-25  in Thornton over the weekend, so we went down to see what all the hype was about. We were truly blown away by our experience.
Living Spaces Furniture Store Is Thornton Colorado Is Now Open
About 20 years after opening its very first location in California, the popular Living Spaces furniture store made its long-awaited debut in Colorado over Labor Day weekend. We were in search of a new bedroom set for my 7-year-old, so we popped by to give it a look. We absolutely loved our first Living Spaces Experience... Here's why.
Colorado Living Spaces Furniture Store Review
First of all, the store looked nothing like it did when it was the old Sears Grand. It's been completely redone and is a gorgeous facility that truly blows any other furniture megastore in Colorado out of the water. Not just because of how amazing it was set up, and the selection, but they have a giant kids area, a bar with free beverages and cheap snacks, and most of all, incredibly friendly service. Here's a quick peek inside what will no doubt soon become Colorado's favorite furniture destination.
Take A Look Inside Colorado's Very First Living Spaces Store. It's Amazing
Living Spaces is new to Colorado, but feels like a new furniture-shopping experience that you must check out for yourself. Here's a look around Colorado's very first Living Spaces location.
When Colorado Cities Can Expect First Snow Fall of 2023
When can we expect the first snowfall in Colorado for the 2023-2024 season? According to the National Weather Service, the mean date for the first measurable snow in the state of Colorado is October 18th. Oddly, the actual first snows in the state rarely fall on that date.
Coloradans 10 Favorite Things To Do During A Rainstorm
We asked, and you delivered!