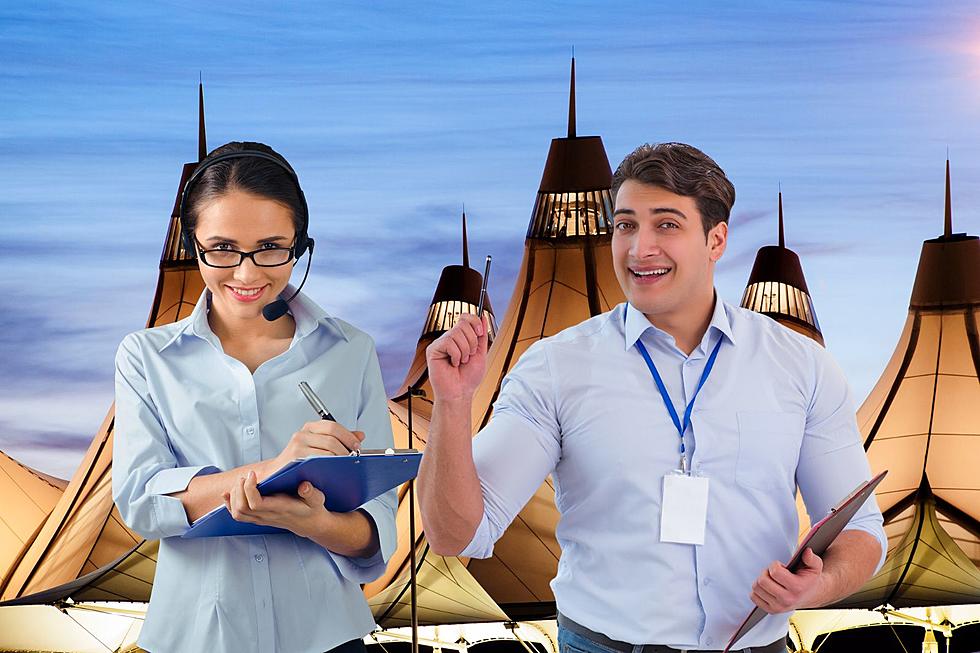 A Little Help at the Airport? DIA Now Offers Personal Assistants
Canva
If you have ever taken a trip on a plane before, you know that being at the airport can be somewhat stressful. Going through security, finding a place to grab a bite to eat, and let's not forget keeping an eye on your carry-on bag.
Traveling via airplane can take a lot of energy, to say the least. If you are the type of person who could use an extra set of hands when at the Denver International Airport, there is good news for you as you can get a personal airport assistant.
Denver International Airport Rolls Out New Travel Assistant Plan
The program, called DEN Travel Assist, gives travelers who enlist the help of a travel assistant full-service treatment upon arriving at the airport up to the boarding gate and everywhere in between.
DEN Travel Assist Experience
When booking your DEN Travel Assistant, you will get an introduction via text message the day before you arrive at Denver International Airport. Once at Denver International Airport and your DEN Travel Assistant has greeted you at the curb, they will help you check your bags, assist in carrying your bags, help with checking in through the airline, and more.
One of the best perks about utilizing the DEN Travel Assist is the access to priority TSA security lines and for those that have never been to Denver International Airport before, the navigation of the concourses and main terminal. The DEN Travel Assistant can also watch your bags while you grab a bite to eat and use the bathroom before embarking on your journey.
The SkySquad is the title for DEN Travel Assistants and the SkySquad is now fully operational according to FlyDenver.com. The cost for a DEN Travel Assist agent is $99 for either an arriving or departing flight out of Denver International Airport. The SkySquad can be booked at least 24 hours in advance. Walk-up SkySquad service is available daily between the hours of 4 a.m. and 9 a.m.
Here's Why You Would Want To Use DEN Travel Assist
First and foremost, an extra set of hands is always helpful at the airport. You may be flying out for a big business meeting or embarking on a once-in-a-lifetime trip. Having a member of the SkySquad help you on this leg of the journey could help alleviate some of the stressors of traveling. Plus, it makes you feel like you are getting a first-class experience while you are at the Denver International Airport.
To book your own experience with a SkySquad agent through DEN Travel Assist, visit SkySquad.com.
There is Actually a Freeway Under Colorado's Biggest Airport
There are countless conspiracy theories about Colorado's Denver International Airport, but one thing we know for sure is that there is an actual freeway deep underground.
Learn About Denver International Airport's 'Blucifer'
Denver International Airport replaced 'Stapleton' as Colorado's biggest airport and has been surrounded in controversy ever since, including the 'Blue Mustang' statue affectionately known as 'Blucifer.'
Take a Virtual Tour of Colorado's Former Stapleton Airport
Before D.I.A., Colorado's biggest airport was Stapleton.