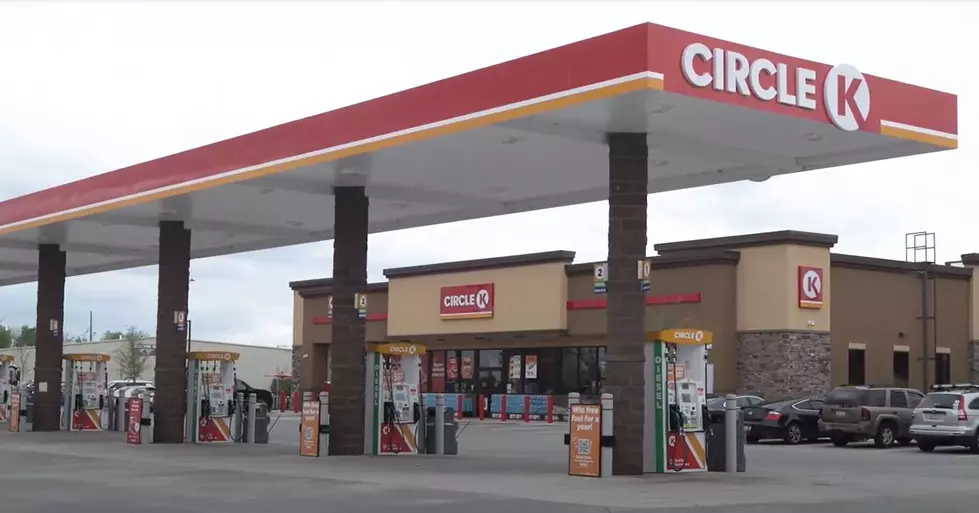 Happy Hour For Cars: 40 Cents Off Per Gallon at Circle K Thursday
Circle K
Some Colorado Circle K gas stations are giving you a bit of relief at the pump ahead of Labor Day Weekend with 40 cents off per gallon. We're seeing this as kind of a Happy Hour, but for your car.
On Thursday, September 1, more than 3,600 Circle K gas stations across the country will be offering drivers a 40-cent discount at the pump for three hours only. You can fill up and save at participating Circle K gas stations between the hours of 4 and 7 p.m. Be sure to look for the Circle K logo on the fuel pumps too.
Find the Closest Circle K
In Northern Colorado, there are currently nine Circle K gas stations. Here's where to find them:
Fort Collins
4502 South Timberline Road
4701 South Lemay Avenue
2501 South Sheilds Street
Loveland
2958 North Taft Avenue
126 South Taft Avenue
2500 West Eisenhower Boulevard
Greeley
Eaton
La Salle
Traveling on Thursday, September 1, and want to save at the gas pump? Be sure to look up a Circle K gas station near your journey and you can save 40 cents per gallon between the hours of 4 to 7 p.m. Find your local Circle K gas station with the LOCATOR.
Source: Circle K
Here Is Where Coloradans Would Travel To With An Extra $10K
16 Pics From Weld County's Least Expensive Home In Greeley
10 Former Colorado Schoolhouses to Book a Stay At
Class is back in session at these former Colorado schoolhouses that have been turned into beautiful accomodations.