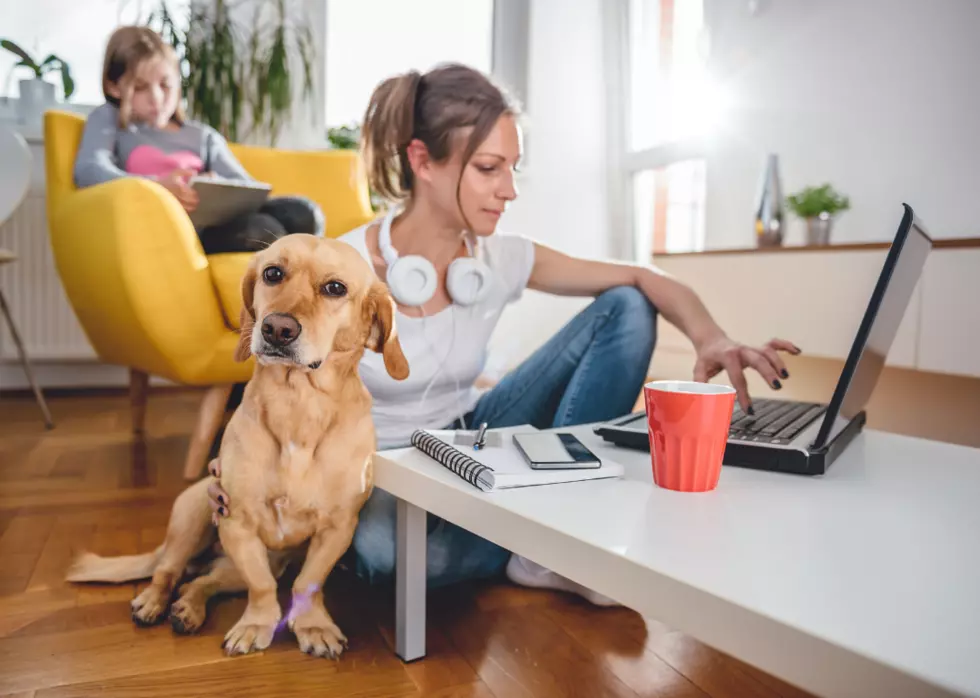 Gov. Jared Polis: Pets Are Important For Your Mental, Physical Health
Zivica Kerkez // Shutterstock
This is something we all know, but now our governor has *officially* confirmed: Pets are important for your mental and physical health.
At first, I was a little confused about the physical health part, as it's not as though my dog can make me eat my vegetables. But then I thought about how often I have to run around picking up my dog's toys, clean the hair off every surface... take them for runs and walks... and then, of course, take them out for the picking up of the poops.
So, truly, where would I be without my favorite pup?!
But in addition to the forced exercise everyone with a dog gets, we all know that pets and mental health go hand in hand, especially due to the unconditional affection we get from them--unless you have a cat, in which case that affection is entirely conditional (I'm joking, don't string me up, cat-lovers).
But now that we're living through these troubled times, the benefits of having a pet are officially state-sanctioned. Besides enumerating the benefits of having a pet, Governor Jared Polis also said that "This is the perfect time to foster or adopt a new pet!" So, go get your adoption on; governor's orders: Your best friend is waiting.
Enter your number to get our free mobile app
Check out these 50 fascinating facts about dogs: