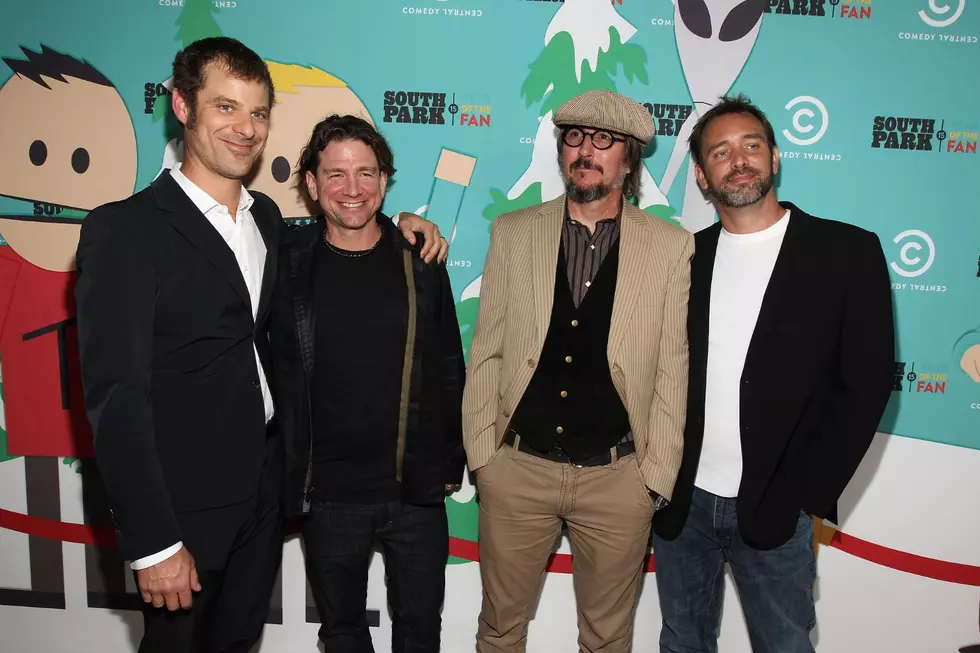 Free Ways to Celebrate South Park's 25th Anniversary in Colorado
Getty Images
The popular TV show 'South Park' has many ties to Colorado. Not only is the show based in a pseudo-fictional town in Colorado, but creators Trey Parker and Matt Stone are both from the state and met while attending the University of Colorado in Boulder. So, it would only be fitting that the special two-day 25th Anniversary concert and celebration be held at Red Rocks Amphitheater.
South Park's 25th Anniversary Concert at Colorado's Red Rocks Amphitheater
The concerts will take place on August 9th and 10th at the famous Red Rocks Amphitheater in Morrison, Colorado with performances by Ween and Primus, both of which have created music for the show, the latter penned the famous theme song.
In addition, both Trey Parker and Matt Stone will be in attendance at the two-day concert celebration and even had this to say about the venue choice:
We're so excited to go home and play at Red Rocks, a place that's been known for hosting the most legendary artists and musicians. Until now.
Unfortunately for fans who do not have tickets, the first date sold out pretty quickly which prompted a second show to be added, which has also sold out. However, there are ways to celebrate South Park's 25th Anniversary in Colorado for free.
Celebrate South Park's 25th Anniversary for Free
While the concert is not free, there are many ways to celebrate South Park's 25th anniversary for free. For example, the Trading Post at Red Rocks Amphitheater will be hosting a free exhibit on August 9th and 10th with storyboards, art, unaired scripts, games, and a cosplay contest.
In addition, the exhibit will move to McGregor Square in Denver on August 12th and 13th and will be open from 10 a.m. to 6 p.m. This will also be a free event and the 13th will coincide with the show's original air date on Comedy Central back in 1997.
Check Out Red Rocks' Secret Tunnel
Beneath Red Rocks Amphitheater is a tunnel filled with autographs of famous musicians.
Check Out the Real South Park, Colorado - Different Than the Show
The popular South Park television show is set in a much different place than the actual South Park, Colorado.
Tour Two Unusual Homes for Sale in the Real South Park Colorado
A couple of homes for sale in the real South Park, Colorado are far from your typical, everyday houses.