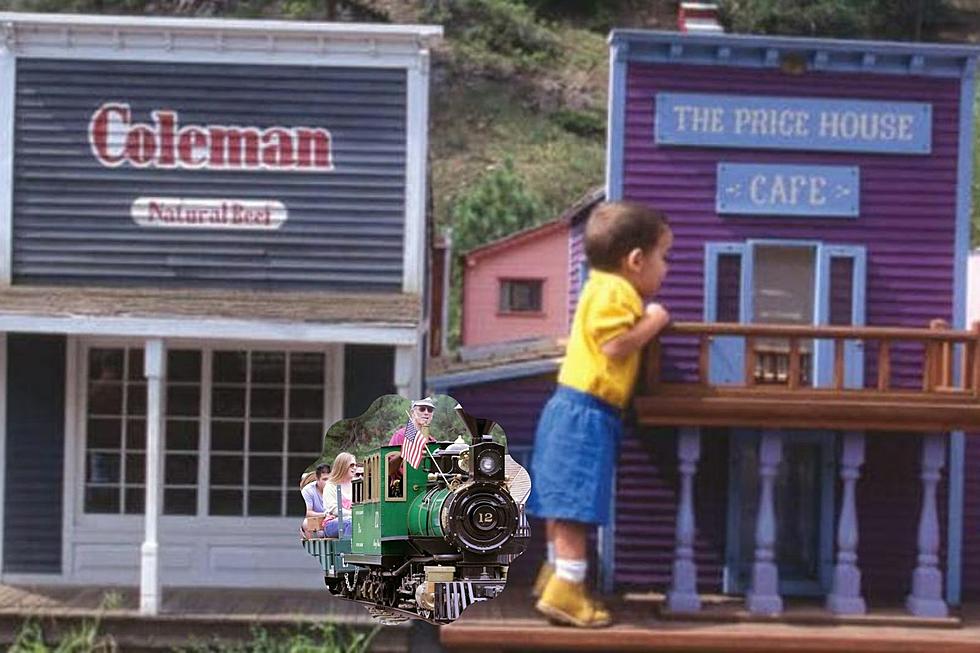 Ever Been To Tiny Town In Morrison? It's A Must Do This Summer
All About Colorado FB Screenshot
Up the hill in Morrison, Colo. lives our state's tiniest town, "Tiny Town." It's a must-do this summer with your family for sure.
Just recently, my son was watching a video and one of the kids on it was taking a tour of a small little town full of buildings that were taller than he was. He looked like a giant my son told me.
After he insisted we go there, like he always does when he sees cool things, I informed him that we, in fact, have our own little town right here in Colorado that we can drive to. The small town is brilliantly named "Tiny Town."  This awesome tiny town is located just west of Denver in Morrison, Colo., and is an absolute must-see if you've never been.
Its history begins in 1915 when George Turner created "Turnerville", which was a small village he created for his daughter. Five years later, it was so big that they opened it to the public.
By 1924 they had over 125 tiny homes and businesses including a barbershop, school, grocery store, lakes, and many more awesome little homes and attractions. It was so popular their website reports that over 20,000 people a year drove up the dirt mountain just to see it.
As you can imagine in its current location, Tiny Town has endured multiple flood incidents over the years and has had to be re-built and repaired multiple times. Those floods also caused multiple closures over the years but as of today, Tiny Town is back and better than ever.
To celebrate its 75th anniversary in 1990, they introduced their World Famous Tiny Town Railway, which is a mini train that takes you around Tiny Town and is the main attraction to this day.
Tiny Town is set to re-open for the Summer of 2022 on Memorial Day weekend and run through Labor Day. Hours of operation are weekdays 10 am until 4 pm and 10 am until 5 pm on the weekends and at $5 admission for adults and $4 for kids, this is one of the most fun and affordable things to take the family to do this summer.
Colorado Tiny Home For Sale Comes With an Elevator
This Colorado Airbnb Has its own Alpacas
Check out this Airbnb on an alpaca farm in Silt, Colorado.
Wyoming Tiny House For Sale For $150k